Whether you are a new Loan Officer, just passed your NMLS Test, or have been a Loan Officer assistant for a while – here is some information on how to be successful as a Loan Officer.
Learn through experience
Some of it is just learned through experience, and by all means, keep learning everything you can about how an LE and CD (Loan Estimate and Closing Disclosure) works and the process.
Give yourself time to find answers
Something you should also learn as a Loan Officer is how to tactfully provide yourself with time to find answers to questions because even if you've been doing this a while, there are things you're going to run into that you haven't seen before.
One key phrase to always remember is, "You know, I'm not sure what that is, but I will get you an answer. Let me just speak to my underwriter/closing department and I'll get back to you ASAP. "
You'll need to do this less and less as time goes on, but trust me, it's a handy tool to always have in your pocket. Remember that borrowers have no idea how any of this works, but everyone knows that "the underwriter" is very important.
Don't be afraid to admit you don't know everything
Borrowers don't know what is and isn't complicated, most of them will accept the idea that you're the face of the company and you don't have expertise on all things. Try to stay calm and remember that it's OK to not know all the answers. And, just so you know, you will never know them all and that's just the way it is in this industry.
Get familiar with the CFPB website
If you want to learn more about the LE and CD specifically, go to the CFPB website. They have example forms and tons of information about what goes on the forms. There's a 'Loan Estimate Explainer' and a 'Closing Disclosure Explainer' — both are linked off the 'Buying a House' consumer education page. Getting very familiar with the CFPB website will help you a lot.
Take and Keep notes
Figure out a long-term note keeping/reference method. There is so much information to know, it'll serve you greatly if you can keep the information organized, easily accessible, and review it and update it often.
Example:  Use something that allows you to keep notes accessible across devices, easy to backup, and you can embed links to websites etc. Notes app, Google Drive, etc.
Find a mentor and ask questions
Find mentors, senior Loan Officers, or managers. Go to them with your applications while you're new, work up the deals with them, practice your pitch, whatever. Become a sponge and learn from those with more experience.
Don't be afraid to ask for their business
Too many Loan Officers fail simply because they're afraid to ask for business, referrals, a credit card, or whatever your company needs to move forward. ABC – Always be closing.
Connect and build relationships with Realtors and RE agents
Forging a close professional relationship with an agent is one of the most valuable things you can do for your lending career. Find agents you want to work with and establish a referral relationship with them.
Build trust and show your industry knowledge
The mortgage industry changes at a rapid pace, so whether it's a borrower or an agent, they'll want to know that they're partnering or working with an industry expert who will help guide them through the trickier aspects of the mortgage process.
Build trust and become knowledgeable by staying up to date with the MBS market (mortgage-backed securities) and how it affects rates. RateAlert is a good resource for new and established Loan Officers.
RateAlert.com

– Close More Loans & Elevate Yourself as an Expert
Become more knowledgeable and have better conversations.
Know exactly what to say to consumers and Realtors every business day.
Understand what affects rates and why.
Know when to float and lock in rates with confidence, save deals, and close more loans.
Use PROMO code DR20 for 20% off at checkout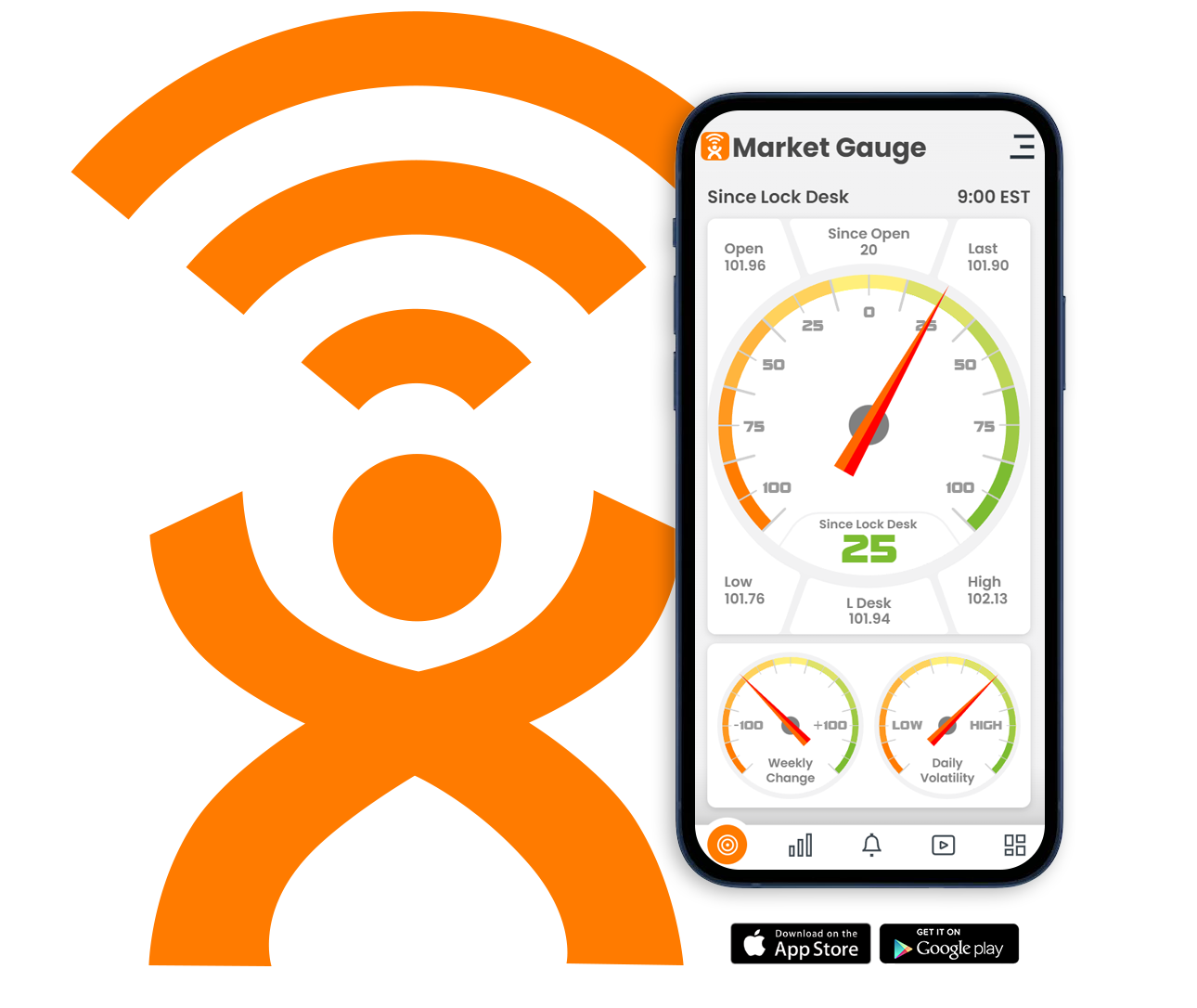 Stay in front of agents, current and past clients regularly
Once you have established a relationship with an agent or a client, the next step is to stay in front of them and on top of their minds, so they don't go with another Loan Officer. You could call them, send them an email, or put a letter in the mail.
When you reach out to them, you need to provide something of value and do it consistently. RateAlert allows you to do both automatically.
RateAlert.com

– Realtor and Consumer email Marketing
Be Relevant. Be Remembered.
Branded Realtor and Consumer email marketing that includes mortgage and real estate news that is automatically emailed to your agents, current and past clients.
Cobrand with realtors, form strong agent relationships and increase referrals opportunities.
Use PROMO code DR20 for 20% off at checkout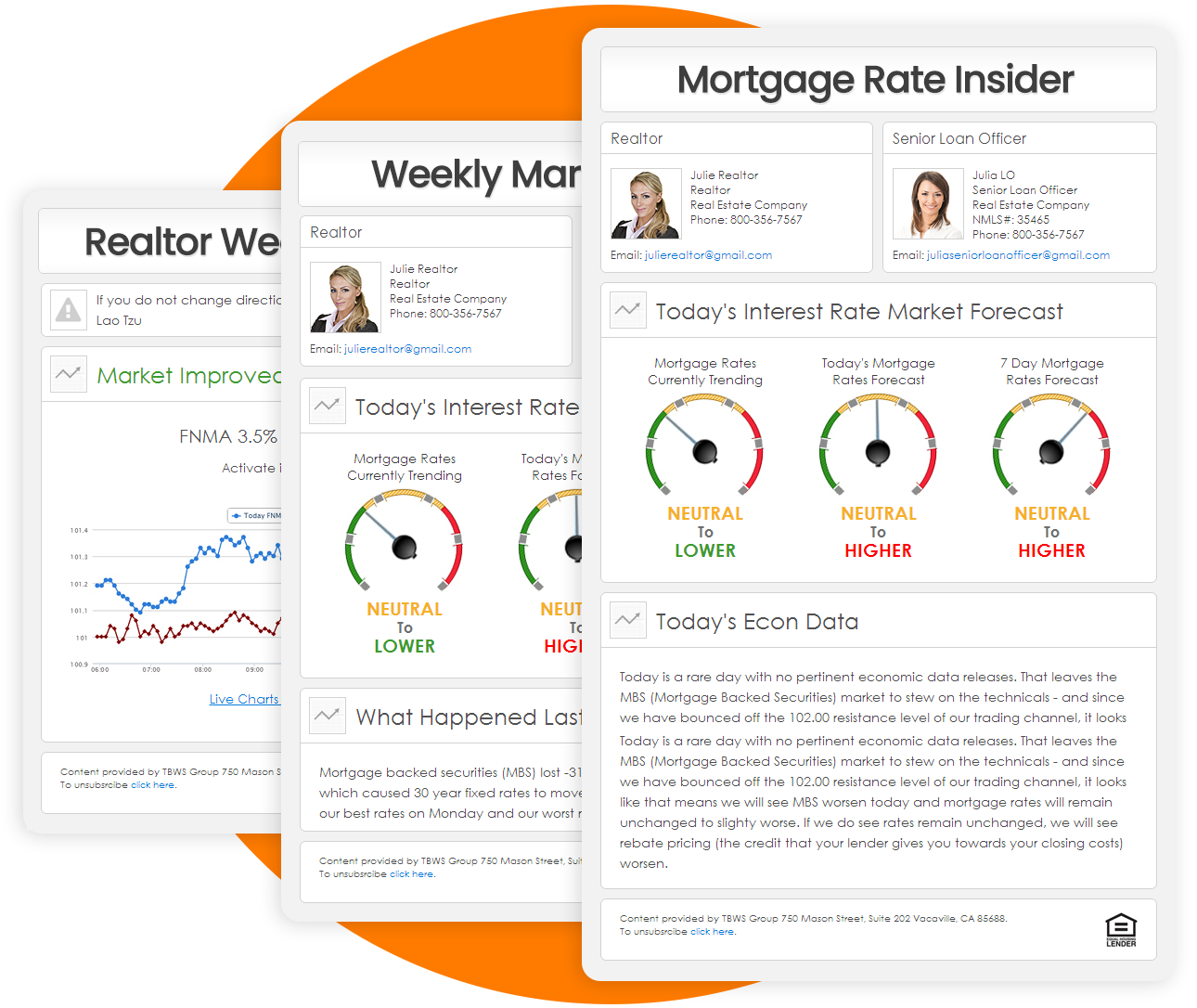 You can also stay in front of your agents and borrowers by suggesting they follow you on your business social media pages and post consistently. If you are looking for a way to automate your social media marketing, Try LO Socialbot. They have a free 10-day trial. No credit card is req.
Use PROMO code DR20 for 20% off at checkout
–
In lending, it is important to treat people as well as you can. Do what you say you are going to do and avoid promising what you can't deliver. Maintain communication and be as helpful as you can. These qualities, like the tips above, will make you a trusted lender in the eyes of borrowers and real estate agents in your network— which will help you become a successful Loan Officer and increase your loan volume over time! 
Bookmark thetbwsgroup.com blog for more tips!